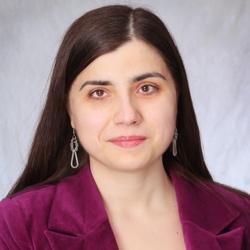 Alexandra Papaiconomou
Associate
Tel: 519-672-9330
Fax: 519-672-5960
Alexandra practises in the administrative law department. Her practice includes residential tenancies, condominium law, and representation of property owners under a range of legislation which is subject to adjudication by Ontario's Social Justice Tribunals.
Alexandra provides legal services and advocacy on behalf of housing providers and landlords with a specialized focus on legal advice to retirement home operators.
While in law school, Alexandra acted as Chair of the Diversity Committee, was an editor for the newspaper, volunteered in the legal clinic, and organized fundraisers for charity. Alexandra has appeared on behalf of clients before the Ontario Superior Court, Provincial Offences Court, and various tribunals.
Education & Experience
Alexandra holds a double Honours Bachelor of Arts degree from Western University (2004), a Masters of Arts degree from Western University (2005), and a Juris Doctor from Western University (2012). Alexandra was called to the Ontario Bar in 2013.
Memberships & Affiliations
Canadian Bar Association
Law Society of Upper Canada
Ontario Bar Association
Middlesex Law Association
Ontario Retirement Communities Association
Canadian Condominium Institute