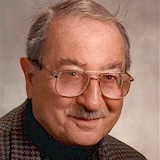 Professor Gerald Fridman, Q.C., F.R.S.C.
Counsel
Professor Emeritus Gerald Fridman is a Fellow of the Royal Society of Canada and was a tenured professor at Western University Law School at London, Ontario. Professor Fridman is one of Canada's foremost legal scholars and is a respected prolific legal author. He has been counsel to the firm for several years, chiefly, but not exclusively, in matters of contract and commercial law.
Professor Fridman has been admitted as a barrister-at-law in the Middle Temple in London, England, and has also been admitted as a barrister and solicitor of the Supreme Court of South Australia, and as a barrister and solicitor in the Provinces of Alberta and Ontario. He is an Ontario Queen's Counsel. Professor Fridman has held academic positions at the University of Adelaide, University College at the University of London, the University of Sheffield, the University of Alberta, Western University, and was a visiting distinguished professor in the Faculty of Law in the Universities of Western Austrailia, Sydney, Tasmania and Hong Kong. Professor Fridman has, throughout his varied legal career, also been a Director of the Institute of Law Research and Reform in Alberta, and a member and researcher for the Contract Law Reform Project-Ontario Law Reform Commission, and was Editor-in-Chief of the Ontario Reports in the years 1992 and 1993.
Professor Fridman has published 18 books on legal matters, and more than 800 articles, major papers, case notes and comments, book reviews. He is an expert in the law of contracts, agency, torts, sale of goods and restitution.
Professor Emeritus Fridman was honoured at a book launch for his most recent publication, the Third Edition of The Law of Torts in Canada.
Professor Fridman participated at Obligations VIin 2012.
Education & Experience
Professor Fridman studied law at St. John's College in Oxford, and holds a B.A., B.C.L., and M.A. from the University of Oxford and a Master of Laws Degree from the University of Adelaide in South Australia.