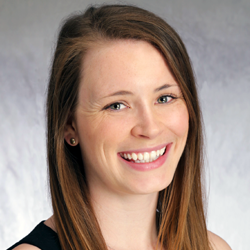 Gemma Charlton
Associate
Legal Assistant: Kristen Drost (kdrost@cohenhighley.com, ext. 359)
Gemma has a broad commercial litigation practice, with a particular emphasis on estate litigation but also including contractual disputes, construction lien actions, commercial tenancy litigation and real estate litigation. In the area of estate litigation, Gemma represents clients in will validity and interpretation disputes, dependents support claims, estate accounting and administration disputes, power of attorney litigation, capacity litigation, trustee/executor disputes and guardianship applications. Gemma also has experience in estate planning and estate administration.
Originally from the United Kingdom, Gemma emigrated to Canada in 2008 and completed her articles with Cohen Highley before joining the firm as an associate. Gemma has appeared on matters before the Ontario Superior Court of Justice, Divisional Court and Provincial Offences Court, as well as administrative boards and tribunals.
Family, friends and a love of the outdoors keep Gemma busy outside of firm life. She is passionate about dance, particularly ballet, and is part of a contemporary dance company, Breath in Mvmt.
In the Community
London Lawyers Feed the Hungry
Committee Member for Courthouse Rocks
Secretary of Emerging Leaders London
London Community Foundation Engage Participant
Education & Experience
Originally from the United Kingdom, Gemma graduated from the University of Sheffield in 2007 with an Honours LL.B. in European International and Comparative Law. As part of her degree, Gemma attended the University of Hong Kong, China.
Memberships & Affiliations
Estate Planner's Council of London
Middlesex Law Association
Ontario Bar Association
Canadian Bar Association