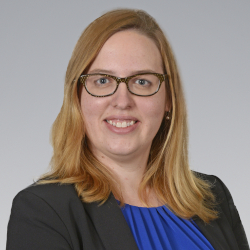 Laura M. Gurr
Partner
Legal Assistant: Tracey Baker (baker@cohenhighley.com, ext. 339)
Laura has extensive experience in condominium law and acts for many property managers and condominium corporations in and around the region.  Laura also practices in the area of administrative law including property tax appeals and exemption applications, expropriations, landlord and tenant matters, and regulatory compliance issues.  She has substantial experience in negotiating with counsel to combine a practical and rewarding solution for all parties.
Laura has been a Board member of Canadian Condominium Institute (London Chapter) since 2014 and has written for or been cited in the following publications:
CCI Review
Rental Housing Business
CM Magazine
Law Times
The Lawyers Daily
London Free Press
Kitchener Post
Called to the bar in 2010, Laura is a partner with Cohen Highley LLP and is a member of its management team. She was a recipient of Business London's Top 20 Under 40 award in 2015. In the community, Laura is actively involved in many volunteer organizations including as a Board member for the Canadian Condominium Institute (London Chapter), Homes Unlimited (London) Inc., and The Advocates Society 10+ Standing Committee.
As part of her practice, Laura provides practical advice to businesses about implementing the Accessibility for Ontarians with Disabilities Act (AODA). Laura is also the current Chair of the AODA Employment Standard Review Committee and was a member of the Partnership Council on Employment Opportunities for People with Disabilities.
Born and raised in Strathroy, Ontario, Laura lives with her partner and their four children in London.
Memberships & Affiliations
Board member of Canadian Condominium Institute (London Chapter)
Board member of Homes Unlimited (London) Inc.
Committee member for Community Living London's "Night of Heroes" Fashion Show and Silent Auction
Committee member for The Advocates Society, 10+ Standing Committee
Canadian Condominium Institute, Middlesex and Grand River Chapters
Association of Condominium Managers of Ontario
Federation of Rental Housing Providers of Ontario
London Property Management Association
Ontario Expropriation Association
Law Society of Ontario
Canadian Bar Association
Middlesex Law Association
Kent Law Association
Awards & Recognition
2015 Business London – 20 Under 40
Former Member of the Province of Ontario's Partnership Council on Employment Opportunities for People with Disabilities
Former Chair of the AODA Employment Standard Review Committee