Family Mediation at Cohen Highley LLP
At the end of a relationship, navigating what happens next doesn't have to be overwhelming or adversarial. Mediation is a voluntary process that can help resolve family disputes through collaboration, without needing to engage in costly court proceedings.
Mediation is best suited for couples with no significant power imbalance, who want to negotiate a fair deal on their own terms outside of the Courts. During this process, both parties (and their counsel, if retained) work with a neutral Mediator to come to an agreement that works best for their unique circumstances. Mediation can be used for one specific issue, or many outstanding concerns, regarding the dissolution of a relationship. Mediation is controlled by the parties involved, not by a Judge or Adjudicator.
Services Offered During Full-Day Mediation:
Negotiating and finalizing parenting time and decision-making authority
Determining the equalization of family property
Calculating child and/or spousal support
Creating a legally binding Separation Agreement, or Parenting Agreement
Why Choose Mediation?
Privacy– Decisions made will remain between you and your former partner, they will not be searchable on Google or CanLII
Control– You get to resolve your family law issues, on your own terms. The parties decide the outcome, not a judge
Flexibility– Greater amount of creativity can be used to resolve disputes than would be possible in a courtroom
Scope– Mediation can resolve issues that courts will often avoid, such as custody of pets
Time– Mediation could occur immediately, depending on the availability of the mediator, whereas it can take over a year to even be scheduled for a trial, especially post-COVID19
Cost– Because you aren't paying hourly for a lawyer, Mediation is often less financially and emotionally draining than litigation
Affiliations And Memberships
Law Society of Ontario [LSO]
Middlesex Law Association [MLA]
Family Dispute Resolution Institute of Ontario [FDRIO]
Ontario Association of Family Mediation [OAFM]
Alternate Dispute Resolution of Ontario [ADRIO]
To discuss your situation with Iain Sneddon and his team, book a consultation with Cohen Highley today by calling 519-672-9330.
Interested in learning more? Click the links below to hear Iain answer questions submitted by listeners on Corus Radio
What are the reasons people choose Mediation?
Iain Sneddon
LLB, AccFM, FDRP Arb
Certified Specialist in Family Law
Family Mediator
Family Arbitrator
View Profile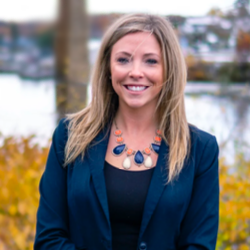 Cacee N. Counter
BA(Hons), AccFM, Q.Med, CPMed
Family Mediator
Child Protection Mediator